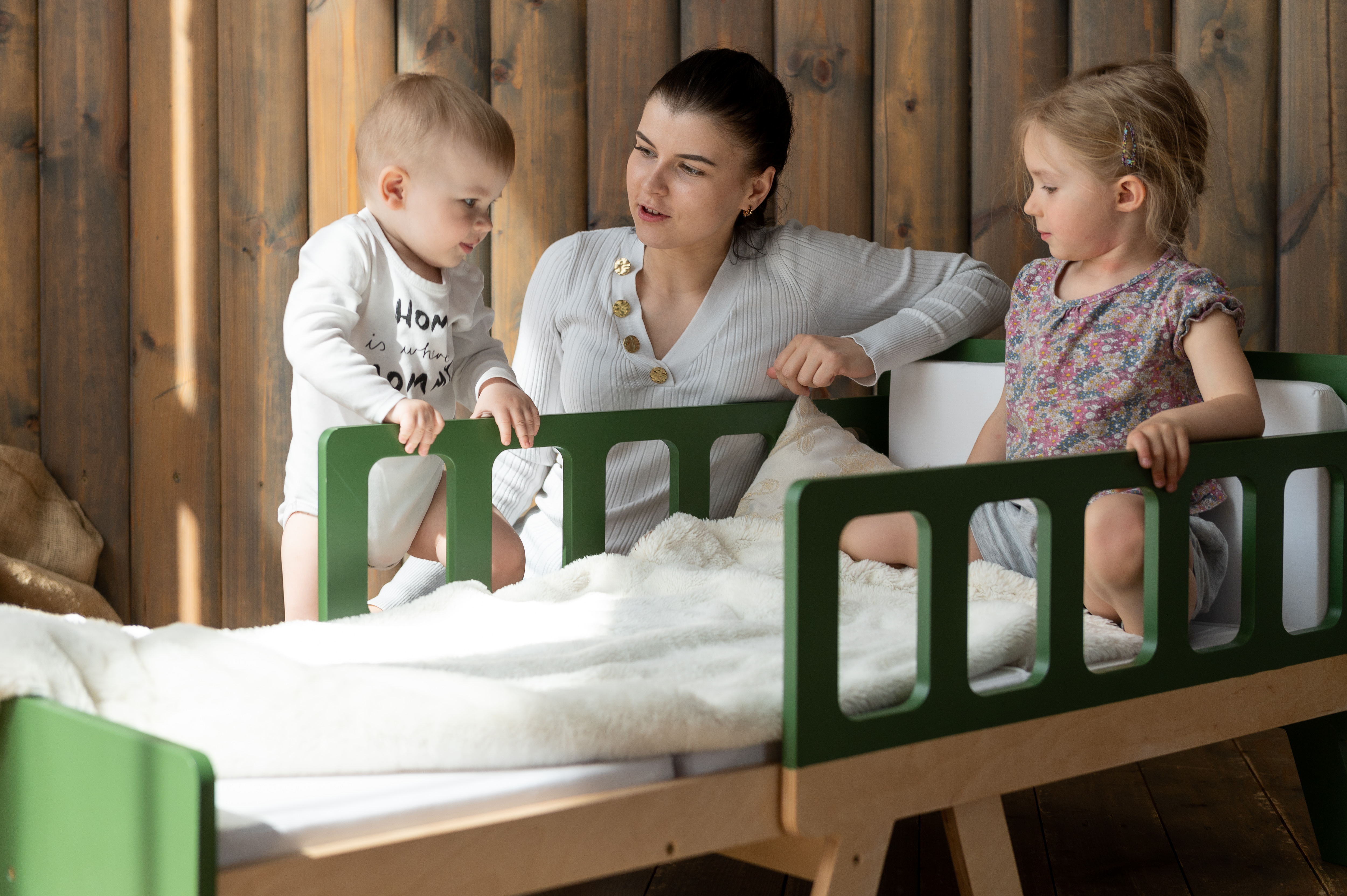 Children grow up in a blink of an eye.
One day you are bringing them home in a Moses basket the next day they are already heading for school.
Being part of their beautiful transition is the most rewarding experience a parent can have, but these never-ending changes can be financially daunting.
Kids outgrow everything before you know it and it sometimes feels like you are constantly going shopping to meet their needs.
Our beds designed to grow with the child.
These transformers will last through the kids curious climbing stage and all the way to adolescence.
They can expand to several different sizes to meet the changing needs of a growing child.
With just a few adjustments, a cute baby cot can become a daybed, comfortable toddler bed or, later, full sized teenagers' nest.
Even mattresses act like workhorses in this game.
The same mattress can adjust to any of the stages in the transition which makes it less expensive in long run.